Ghana
Black and gold? We do that too. Meet Ghana. P80-19 9mm. Dressed with a flip up red dot and a flashlight/laser combo. And stepping out wearing the gold heel. HOT!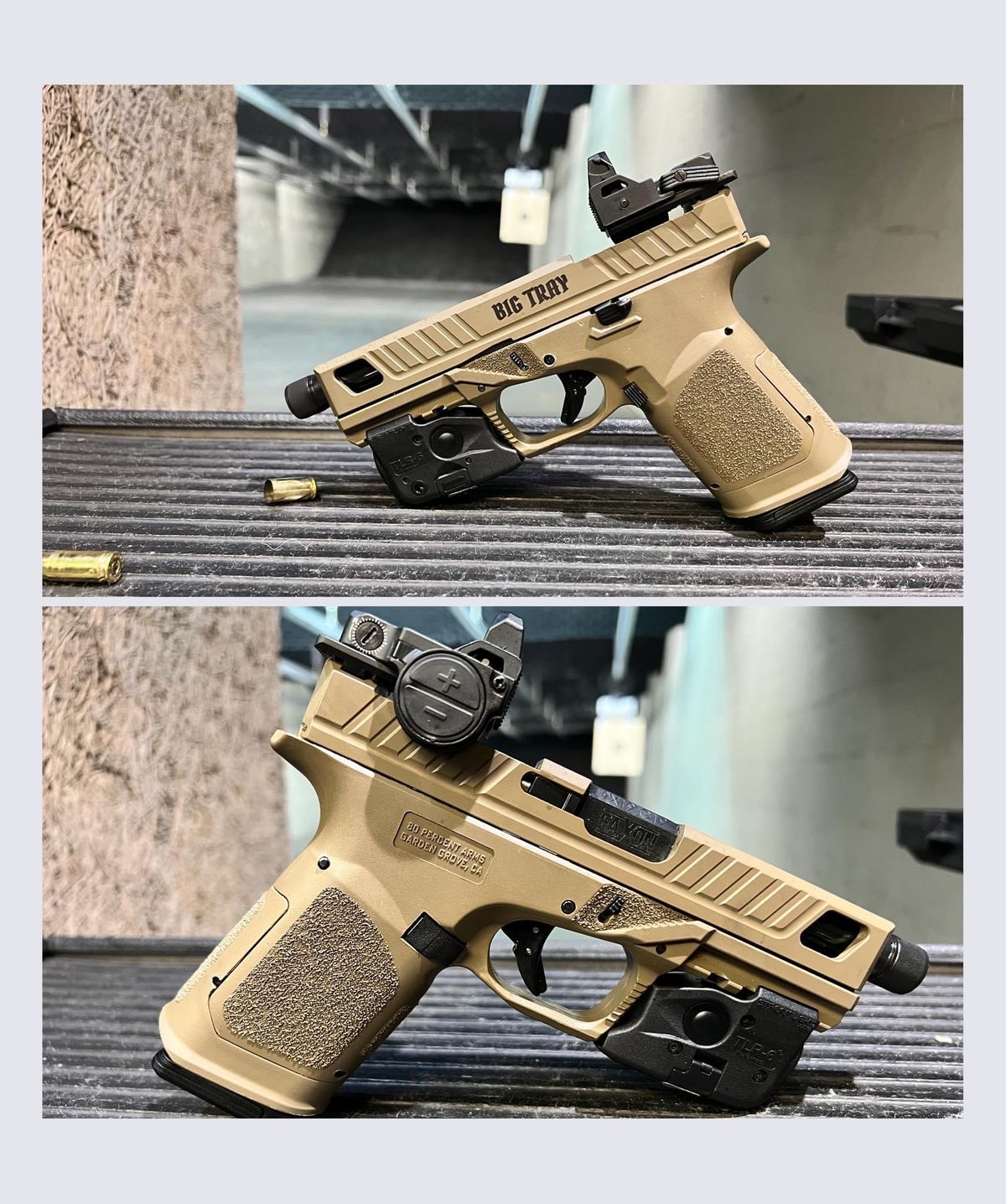 Big Tray
World meet Big Tray. Custom design P80-G19 9mm. One of the first of many to come.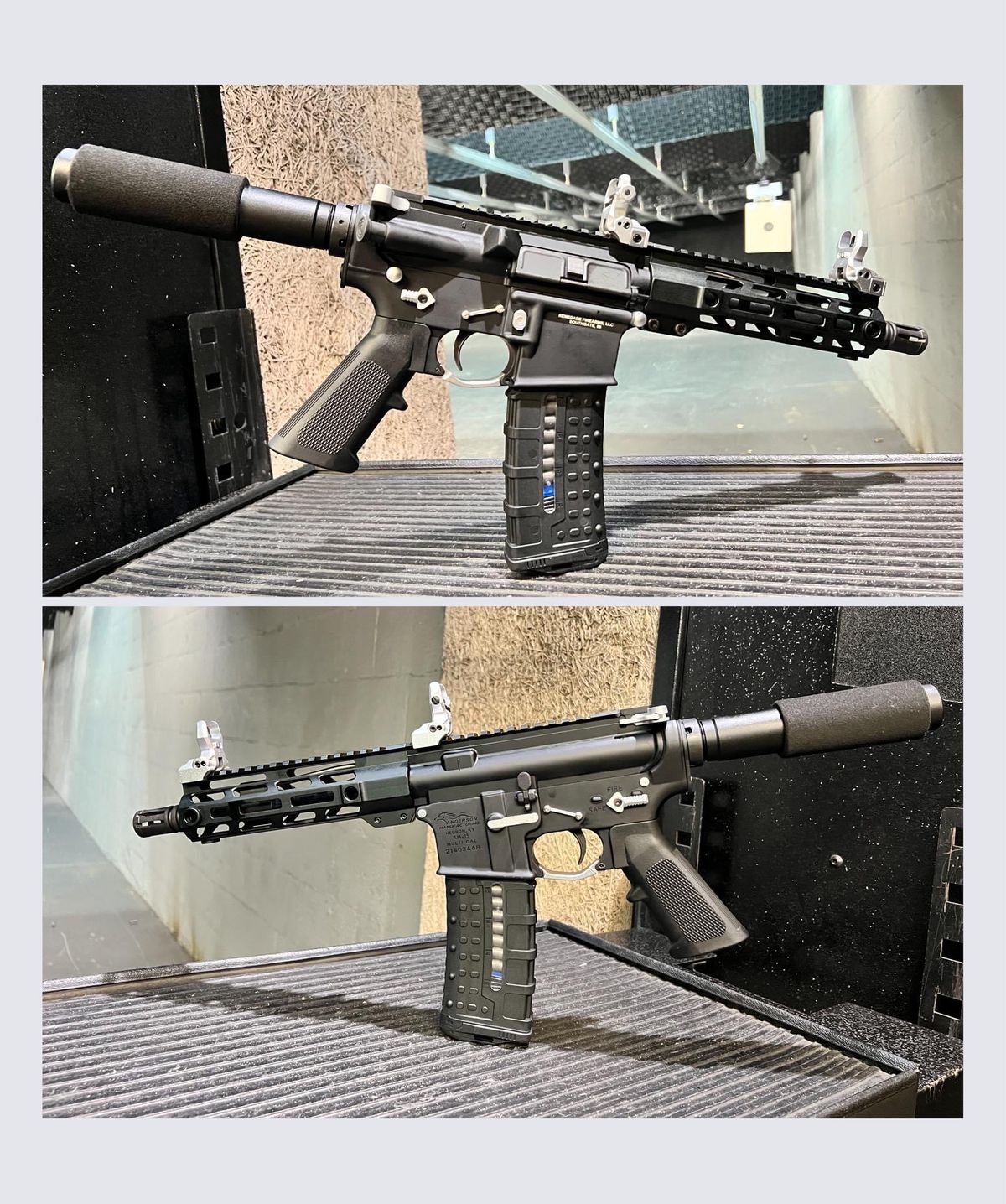 Gladys
Check out the new girl on the block "Gladys" she's lean and mean. 5.56NATO pistol with a 7.5"barrel. All black and accented in silver.

Alexandra
Alexandra. She a savage beauty. Thick, slim, sexy .308. But don't piss her off. She she'll bite. HARD!